Adding LTI links to Brightspace
In your module go to My Learning and Learning Materials.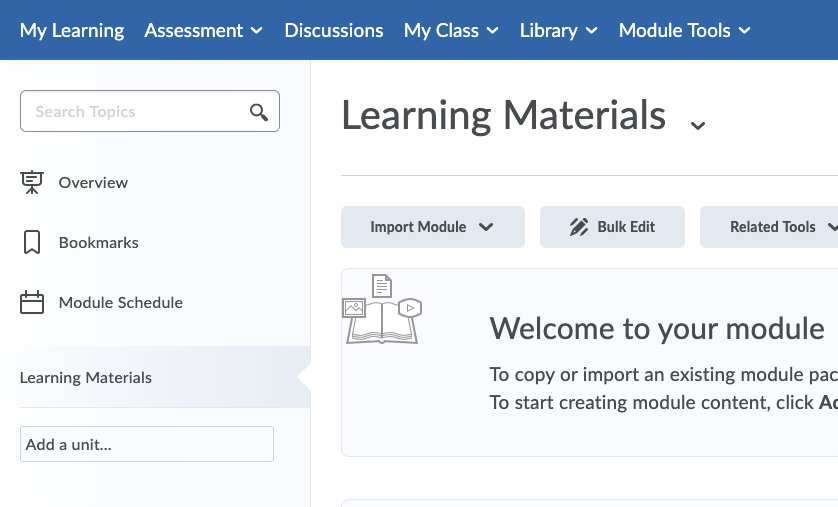 Select Existing Activities > External learning Tools
Note: If you do not see the Existing Activities button, click to "add a unit", give it a name and then you will see the Existing Activities button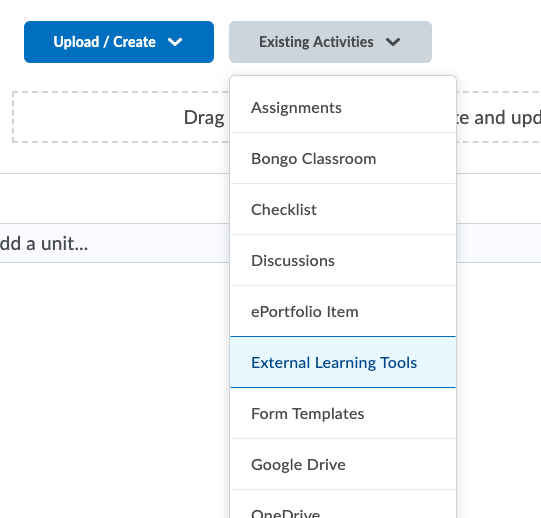 Scroll to the bottom of this box to Create New LTI Link.
In the next window, give the link a title, enter the recording or live stream link in the LTI URL box. Click 'Tool' and it should automatically change to say 'Legacy LTI'.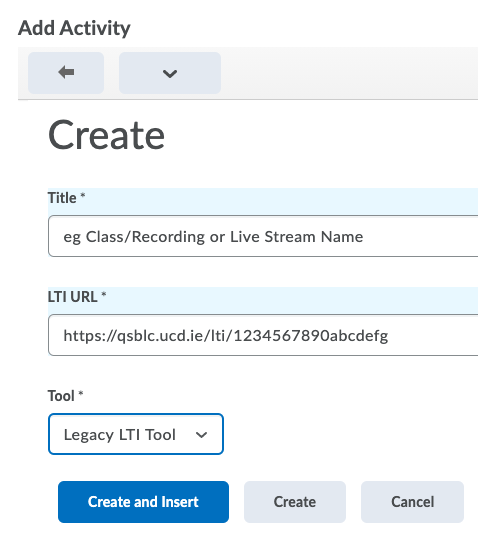 Finally, click Create and Insert.